About Me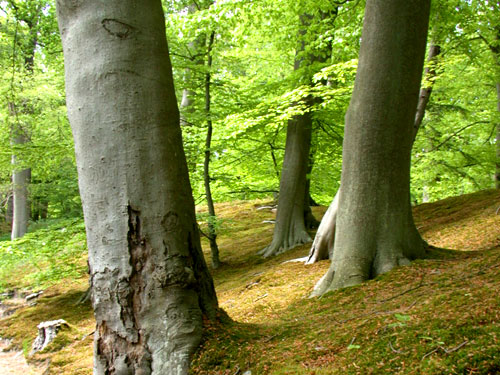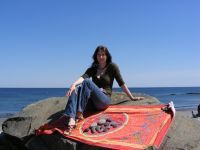 Owner of Lisa Carlson's Radiant Health Therapies LLC, has been practicing advanced therapeutic massage for over 25 years.
Lisa is certified in these:
Neuromuscular Therapy (CNMT)
Compassionate Touch Practitioner (CCTP)
Reiki II Practitioner
Nurse Assistant
Hospice volunteer
Currently in training to become: Meditation facilitator/teacher and an ICF accredited Life Coach
Lisa Carlson has been a licensed Massage Therapist for over 25 years. After graduating in 1990 from the NH Institute of Therapeutic Arts in Hudson, NH, Lisa launched her massage career. Integrating different modality styles that she has acquired over the years, has enabled her to offer the highest quality, intuitively creative and therapeutic approach to her clients. Lisa is a professional member of the American Massage Therapy Association (AMTA) and has a Bachelors of Science in Psychology.
Continuing her education in Myofascial Massage and Certification in Neuromuscular Therapy (CNMT), has guided Lisa to put these at the core of her integrated techniques for postural assessment, relief of myofascial patterns of dysfunction and pain which offers the maximum support for her clients well-being goals. Lisa's clientele consists of children, adults, professional sports players, teen sports, rehabilitation from injury and surgery, elders, neurological and medical conditions where appropriate, and the frail.
more biography:
Clinical Aromatherapy
In 2001, Lisa attended a yearlong intensive program in Clinical Aromatherapy designed for nurses and other medical professionals by Dr. Jane buckle. The focus was to learn appropriate and therapeutic approaches to apply essential oils for stimulating the body's own healing potential, reduce pain and discomfort. Even though the focus was for hospital setting applications for the sick and frail, this approach has been useful for all of Lisa's choices on essential oil and aromatherapy for her clients needs.
Dr Buckle personally acknowledged and complimented Lisa on her highly skilled and intuitive approach in applying the program's information and manual techniques. During this similar time frame, Lisa became a part of the Young Living Essential oil company. Traveling to Utah and personally meeting Dr Young and his wife, offered Lisa inspiration and personal validation of the importance of alternative health and all of its diversity.
Medical Training
After entering into the medical community in 2008 as a Licensed Nursing Assistant, and working with many populations including but not limited to; rehabilitative, Hospice, very frail, dementia, brain injury, children and adults, Lisa became certified as a Compassionate Touch Practitioner (CTP) with Ann Catlin, OT, LMT.
Her internship took place in a Rehabilitation and Long Term Care Nursing Home in RI where she worked directly with dementia patients. The Compassionate Touch is a focused attention approach applying both touch and energetic techniques for end of life and the very frail but also extends its healing to those who can no longer verbally communicate or physically move.
This training has brought Lisa's compassion and empathy to a therapeutic level where the art of listening is authentic, accepting, validating and understanding. This is important for being a team with her clients and their well-being goals. Somatic expression of pain, discomfort from musculoskeletal patterns of dysfunction and/or trauma can be helped through appropriate massage therapy modalities. Lisa is a sacred space holder for all of her clients.
Hospice Experience
During this time, Lisa also went through Hospice volunteer training with Merrimack Home health and hospice which has been around for over 100 years of service. This was a very critical time in her life with caring for her own mother who had COPD.
Working with those that are dying and their families, both as a volunteer and as a LNA, has brought a very deep personal exploration about the concepts of mind and body, health, pain perspective and experience, and what 'quality of life' may mean for each individual.
Healing Approach
These experiences have shaped Lisa's current approach to her Therapeutic Massage. Healing is a physiological, mental and emotional journey. It is unique for each person who holds their own definitions and concepts about their well-being and the many facets that influence it as a whole.
Lisa was inspired to complete her Bachelors of Science in Psychology graduating in her class with magna cum laude. A long time goal and dream of Lisa's has been to focus in the area of Somatic Psychology and Mind/Body medicine. As part of this goal she has received Reiki II training and is certified by her colleague, Karen Cerato, Reiki Master Teacher. Current goals; working towards becoming a Life Coach with positive psychology focus and a Meditation facilitator/teacher. Professional (NH lic. #0492M)
Lisa believes that, "A Radiant Heart Touches Everyone!"