Welcome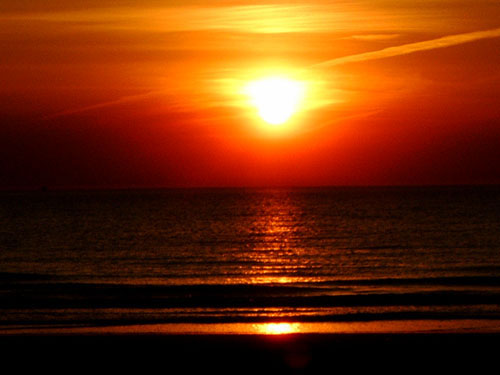 Welcome to: Lisa Carlson's Radiant Health Therapies, LLC
My name is Lisa Carlson B.S.psy, LMT, CNMT, CTP.
I have offered advanced therapeutic bodywork to alleviate pain, discomfort and reduce stress for almost 30 years.
**Wholesome care for your whole family, children, parents, grandparents, & great grandparents!!** "A Radiant Heart Touches Everyone!"----Lisa C.
----------------------------------
BLACK FRIDAY SPECIAL *EXTENDED* NOW THROUGH DECEMBER 15th MIDNIGHT
HAPPY HOLIDAYS! <check out my articles>
Dear Friends,
Reduce your stress over the holiday season with Massage Therapy!! Give a gift of health and well-being to your friends and family and earn a free session! Check out my new referral program just go to service & rates and REWARDS*****
Here are some potential signs of stress such as:
headaches,

muscle tension,

insomnia,

oversleeping,

behavior changes,

fatigue,

eating or,

exercise changes.

In general you may be experiencing a 'hiccup' in your schedule or habits.

Massage therapy can help your whole body and mind relax, refocus.
----------------------------
Above all, remember that you are unique and special!!! Focus your attention on this moment in time, take a deep lavender breath, and say, "I am a loving, talented, human being, and I am giving the best of all that I am within every minute." And You are!!!!!
(Located within the: NH Health & Wellness Center--Voted 2018 & 2019 Best of Nashua Award in the category of Alternative Medicine Practitioner!) www.nhhealthwellness.com
Please note that my prices will be increasing January 2020.
NEW Clients: $10 OFF first session!! (Not combined with promotional discounts or pkg's)

NEW: REFERRAL program: Because I appreciate YOU!!

NEW: Health Commitment Program

If you are looking for a therapeutic approach that reflects caring and professionalism

Experience with an intuitive & personalized approach

Please call to set up your initial consultation and appointment at:

(603-546-8742)

or Email: Lisac@Lisacrht.com

My approach to you, my client, is to

customize your massage therapy sessions

so your unique therapeutic needs are met and to honor and respect you as a whole person.

Goal oriented--wellness (Individual & Family care plan packages available) ***Great for parents & their children!
Therapeutic Bodywork helps with:
Promote deep relaxation

Promote release of endorphins

Decrease symptoms of stress, anxiety and depression

Relieve insomnia

Fatigue and concentration difficulties

Mind/Body connection

Alleviate back and neck pain

Repetitive work injury

Athletic injuries

Relieve headaches work/school

Back pack muscle strain for kids!!

Conditions

Lyme, detoxing

Migraine

Fibromyalgia

Neurological

Whip-lash

Sciatica

Computer overuse

Frozen shoulder

Athletic injuries

Post surgical pain, reduce swelling and adhesions

Reduce scar tissue and stretch marks

Compassionate Touch

Sacred space holding

for the frail, illness

dementia and Hospice

Geriatric massage

Comfort those with cancer

Promote a sense of wellbeing

Effective modality added to wellness programs or care plans

Goal oriented--wellness care plan (bodywork pkgs available)
Note: Price rates for services may be subject to change.
I accept cash, check, credit card, and HSA. Thank you for your business.
Office located at NH Health & Wellness Center at 60 Main Street, Suite #320, Nashua, NH 03060
(free parking in back of our building (the old telegraph building)----next to the river
Affiliates:
NH Health & Wellness Center:
60 Main Street, Suite 320, Nashua NH
603-402-9134
AIMA of Nashua, PLLC with Dr. Cindy Theroux-jette :
60 Main Street , Suite 310, Nashua, NH
603-231-2478